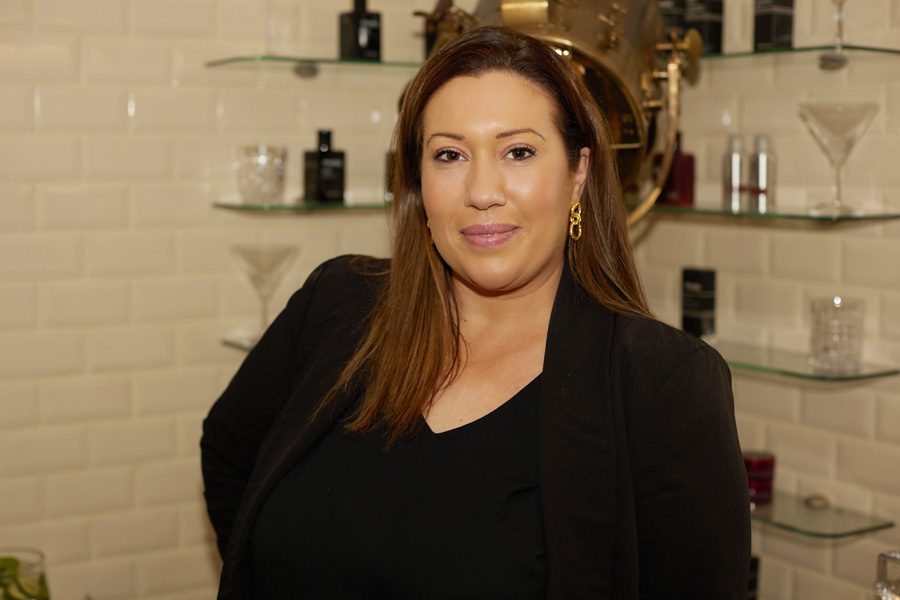 SONIA
SALON MANAGER
Sonia has 18 years experience in the Beauty Industry. Getting her CIDESCO internationally recognised diploma in 2002 she has worked in several well known Beauty/Day Spas. Since then she has found a passion in guiding and Mentoring our amazing Salon Staff. She places high value on team support and believes in keeping staff well educated on the most up-to-date techniques and latest modalities to stay at the forefront of the industry.

As a Salon Coordinator Sonia's attention to every detail and her amazing organisational skills keeps the whole salon running smoothly.

Sonia's attention to detail will ensure that you are taken care of from the moment you call to book your appointment until you walk out the door looking and feeling fabulous.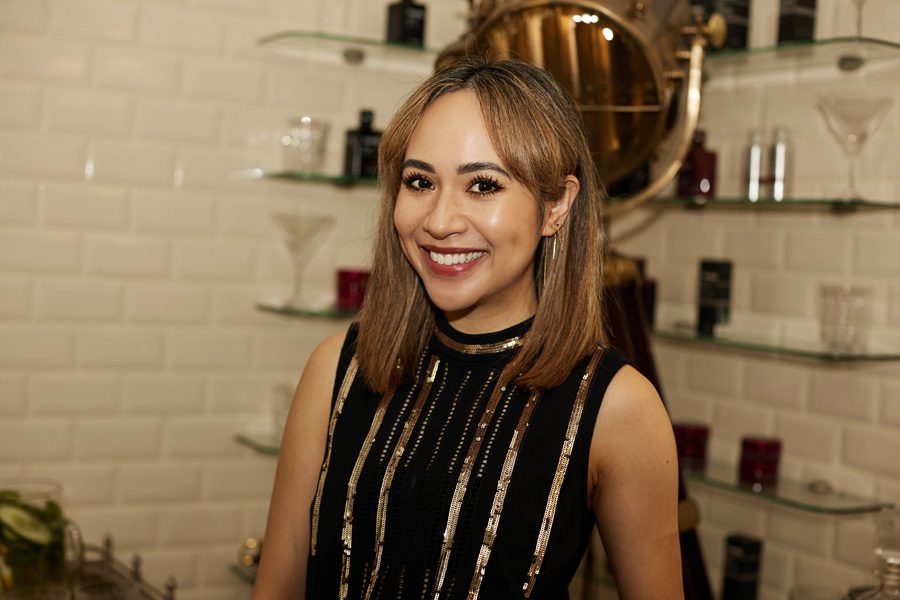 IVY
RECEPTION
After having experience on the other side of the "facial bed", Ivy is more appreciative of Face of Man's objective in prioritising one's well-being and the pivotal role that exceptional customer service plays in enhancing the latter. Originally from a performing arts background, Ivy prides herself on using her experiences and interactions with a range of people to deliver exceptional customer service.

Ivy brings years of administration experience and customer management to Face of Man, with Front Desk roles in various industries; from a high-end salon to a corporate law firm, to boutique fitness studios. Ivy's ultimate focus and passion is on client care.

Ivy advocates mindfulness, wellness and self-care in society's fast-paced lifestyles and as such believes that the salon provides the space to rejuvenate. When she's not at the front desk, you can find her on a pilates mat or dance studio.
Torrie
MASSAGE THERAPIST
After Torrie completed her diploma in beauty therapy, she became fascinated with how the body and mind works.

Feeling fortunate enough to spend the past years working in luxury resorts located all over Australia, such as the Whisunday Islands, Tasmania & Blue mountains, Torrie's passion and knowledge for beauty, health and wellness continues to evolve.

Torrie prefers to have a holistic approach with treatments, with a strong focus on healing the mind, body and soul through the power of touch.

Torrie loves being able to deliver high-end wellness massage's, therapeutic and result-driven skin treatments whilst also taking clients on a journey, tailored to them specifically and what they need in that current moment.

Outside the salon I love anything involved with being outside, practicing yoga & meditation, Having a wine with friends & Listening/ watching true crime.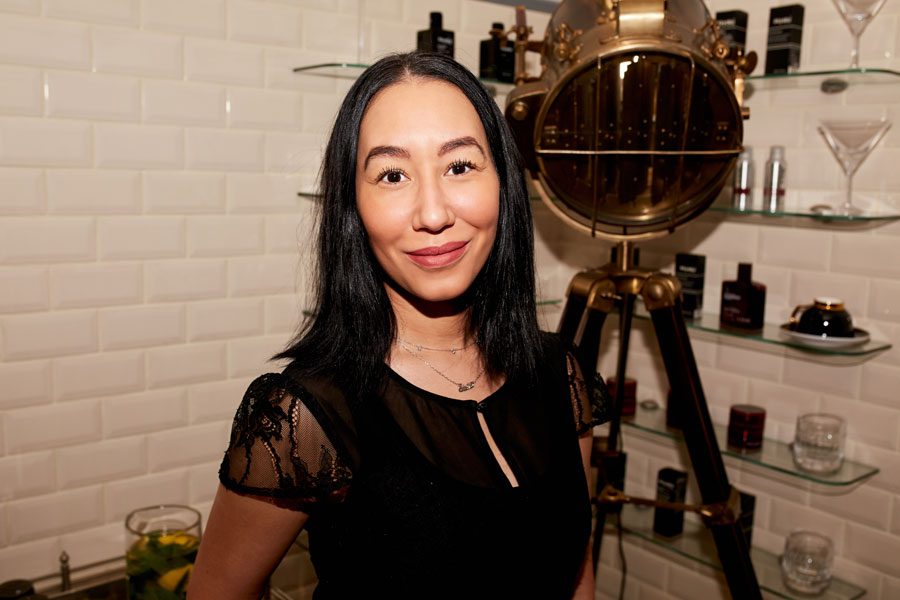 STELLA
DERMAL THERAPIST
I am originally from Paris and have been a beauty therapist for over 13 years after graduating with a diploma in beauty sciences.

Beauty is a my passion since the age of 14. Not only do i enjoy the industry, I care about my clients and want to look after them so that they feel amazing.

My returning clients say that they feel completely comfortable The service they receive is second to none because they feel heard and get what they want and I like to promote skin health and helping my clients feel more confident in their appearance.

Stella is a great listener and knows how to tailor treatments to suit your needs to get the best results possible, and she enjoys educating clients on how to help treat and maintain their skin from home with skin care.




HANG
HEAD DERMAL THERAPIST
Hang graduated with an Advanced Diploma in Spa & Beauty in 2009 and has thrived in the industry ever since. Immediately after graduating Hang went on to further her industry knowledge by working across a range of laser and dermal clinics, practicing in advanced facial treatments as well as perfecting the art of laser hair removal. She has been a Head Therapist for over 7 years and is renowned for ensuring that her clients are practicing their homecare regime, as well as possessing a wealth of dermal knowledge.

Whilst always achieving the top results for her clients, relaxation is a core part of Hangs treatments and takes pride in knowing her clients always leave refreshed and relaxed.

When not at work, Hang loves fresh food shopping and filling her kitchen with delicious aromas.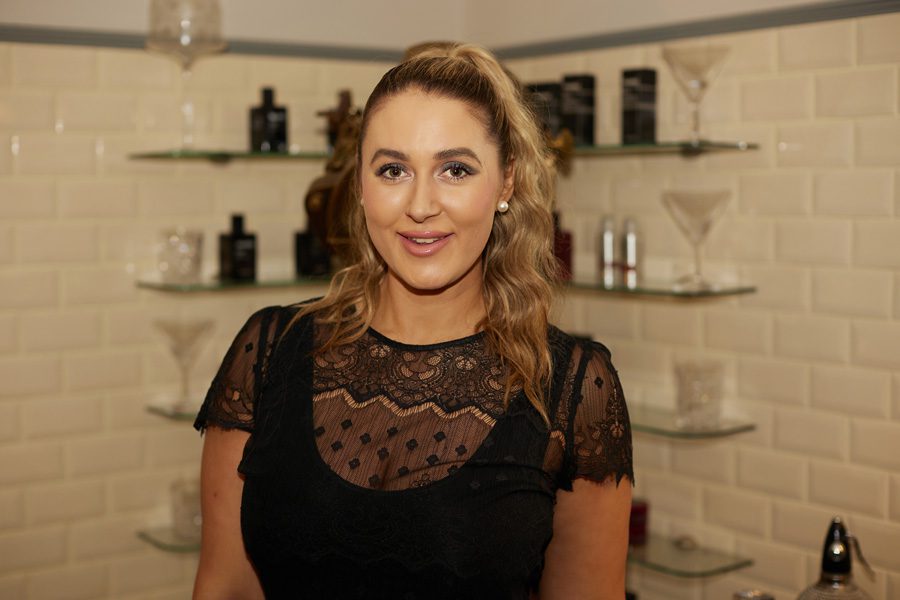 KATE
DERMAL THERAPIST
For over 19 years in the Beauty Industry, Kate has prided herself with knowledge and expertise, specialising in Laser Hair removal and Advanced Skin treatments.

Her career highlights include working as Client Support of NSW for her favourite Skin care brand Ultraceuticals, and working in Laser Hair Removal for the last 13 years, where her passion for skin and delivering real optimal results came further into fruition.

Her dedication and drive to achieve healthy radiating skin, permanent hair reduction with happy returning clientele is abundant. Proving a desired purpose and sentiment for the industry, Kate thrives herself on advancing her experience and skills every day to ensure she is always delivering client satisfaction and real results.

Her favourite treatments that she loves and recommends are "Skin Needling" and "Clear & Brilliant". Kate's favourite thing to do when she is not grooming her clients, is spend time with her family and friends, creating memories.
DR BITLAN
DOCTOR
Dr Daniela Bitlan Graduate in medicine at Monash University and has gone on to do extensive post graduate study. She has extensive in the field of Anti-Ageing, cosmetic Medicine and Medical Nutrition
It has been a long time between visits to FoM - still the same great service and ambience. Torrie was a fabulous welcome back: my hands look

...

wonderful!! And Ivy at front-of-house was so welcoming!

read more
Everyone I have referred Face Of Man too has had a great experience. Highly recommend 👌 Rana, my therapist, was absolutely brilliant and so lovely! She understood my needs and did exactly what I needed: no more, no less. I really like

...

this approach. I wholeheartedly recommend Rana and I look forward to visiting again soon. Thanks so much! - Hossain

read more
I bought my friend a gift voucher from Face Of Man.
I'm so pleased I did.
He loved it.
Not only did he love the roll out the red carpet

...

royal treatment feel....but he loved the knowledge that his therapist was able to pass onto him.
He is now more confident to keep up with his home care.
Highly recommend 🏆

read more Amazing service and very professional treatment! Thanks
Bought a gift certificate for my husband for his birthday. He was nervous but pleasantly surprised he could look and feel so good. Thank you Face Of

...

Man.

read more Kate and sonia was very friendly,Expert with skin needs and give you the advice to improve your skin appearance
Getting Positive Reviews and followers is the best way to attract your customers and compete with businesses .

You can get high quality

...

reviews on Facebook, Google Listing/business, Yellow Pages, Tripadvisor, Yelp and Trustpilot at Affordable Rates.

If you are interested in Positive Reviews, Get in touch by sending us a message on facebook.com/buysocialreviews or Simply Search "Social Reviews INC."

Thanks - Social Reviews Inc

read more Very friendly staff providing first class services. Really happy with the results so I booked another 5 sessions.
Professional, great ambience, brilliant staff and a very cool place. 100% informed and attentive. 5 *****
Torrie was amazing. The whole experience was amazing. They also know their stuff and provide great after-care advice. Finally somewhere men can go

...

and not feel embarrassed 👍

read more
I have been visiting this place for the last 7 years & can testify to its high standards of care, excellence, knowledge and professionalism! Tried a

...

new therapist for facial (Kate) on May 19, 2022. I highly recommend her.Kate was fabulous - full of knowledge, experience and skill. I was very satisfied with her approach, manner & treatment style, for my one hour facial.She is thorough, conscientious, patient, attentive, warm, friendly, polite & ensures complete satisfaction from the treatment being carried out. Face of Man is undoubtedly the best male grooming salon in Sydney!

read more
Wonderful clinic. Welcomed with whiskey, delightful and professional staff (thank you Stella) and excellent result. Highly recommended, Shane
Very good service and accommodating as i was earlier and they adjusted my booking. Thanks alot!
Kind, professional and welcomingGreat staffAlways had a great experienceGood facilities
I had the experience of Adventure of Escape as a birthday gift from my fiancée. It was sauna, massage followed by facial. I was so relaxed by the end

...

of treatment. Really friendly staff as well. Surprising gift and I ended up liking it.

read more
Great service from Elle today, she's brilliant at what she does, keeps the vibe relaxed, and is fun to talk to. Highly recommend!
Ready to be groomed for your greatness?