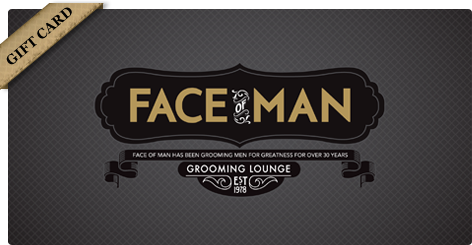 Corporate gift solutions are also available as a way of thanking business associates or praising hardworking staff. Purchase a gift card online and have it sent directly to the recipient.

Simply fill out this form with your details, and those of the recipient and enclose a special message to be included.
Set a gift card amount, choose one or more treatments to gift for that special someone or do both, the choice is yours.
Purchase your gift card here.
Gift cards will not be exchanged for cash or a refund.
Gift cards cannot be redeemed for skin care products.
Gift cards cannot be used in conjunction with other promotions.
Gift cards cannot be used with other complimentary coupons or promotions, such as our $25OFF First Time Client offer.
Gift Cards cannot be used on 'Brotox' / Anti-Aging Injections For Men treatments or any Doctor performed treatment.
Gift cards cannot be used during our peak Christmas treatment periods (generally 10-14 days prior to Christmas – please ask the team for details).
All gift cards purchased after 1pm will be mailed out the following day. Please note this is not next day delivery guaranteed.
There is a $9.95 charge for postage and express is $14.95
Gift cards cannot be cancelled.
Gift cards are transferable.
We do honour all gift cards after the six months' expiration
100% of the value will be deducted for not showing up to booked appointment.
Appointments made under a gift card cannot be cancelled within 24 hours of the scheduled appointment time.
We have recently updated our cancellation policy to better assist with the constant juggling act of life. We hope it will also help with the disappointment of clients not being able to get in, encourage communication and give our team the opportunity to action our wait list, giving other clients enough notice so they can come in for treatment.
Thank you for your understanding. For any questions regarding our new policy or your upcoming appointment, please contact our team.
Our cancellation policy has changed from 48 hours to 24 hours. This is our ideal notice period. If you cancel within 12 hours of your appointment, the following will now apply:
You will be given one 'get out of jail free' card should you no-show or cancel/reschedule within the 12 hours of your appointment. But you will need to 50% prepay for your next appointment.
If you commit the crime again, following will apply:
If you give us less than 12 hours notice or no-show a second time, a 50% payment will be taken off this prepayment.
If you no-show/cancel with less than 12 hours notice a third time, you will forfeit 100% of your prepayment and you need to prepay for your remaining appointments for the following 6 months.
This also applies if using a Gift Card or if you are on of prepaid Course of treatments, you will lose one of your Course treatments.
If you are Covid-19 positive and therefore cannot make your appointment, a screenshot from NSW Health and/or Positive PCR reading is required and the above will be waived. Please note: Rapid Antigen Test results will not be accepted.
Any treatment over $500 requires a 50% deposit regardless of booking history.
Thank you
Please see our Terms of Service including Cancellation Policy
what some of our Gift Card clients are saying...
Ready to be groomed for your greatness?