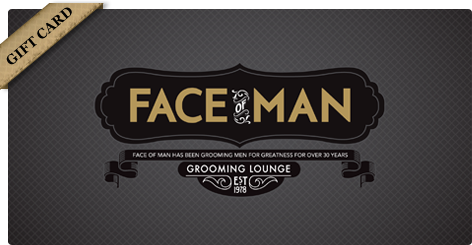 Corporate gift solutions are also available as a way of thanking business associates or praising hardworking staff. Purchase a gift card online and have it sent directly to the recipient.

Simply fill out this form with your details, and those of the recipient and enclose a special message to be included.
Set a gift card amount, choose one or more treatments to gift for that special someone or do both, the choice is yours.
Purchase your gift card here.
Gift cards will not be exchanged for cash or a refund.
Gift cards cannot be redeemed for skin care products.
Gift cards cannot be used in conjunction with other promotions.
Gift cards cannot be used with other complimentary coupons or promotions, such as our $25OFF First Time Client offer.
All gift cards purchased after 1pm will be mailed out the following day. Please note this is not next day delivery guaranteed.
There is a $7 charge for postage.
Gift cards cannot be cancelled.
Gift cards are transferable.
We do honour all gift cards after the six months' expiration, but these treatments can only happen between Monday and Friday, 9am to 3pm.
100% of the value will be deducted for not showing up to booked appointment.
Appointments made under a gift card cannot be cancelled within 48 hours of the scheduled appointment time.
what some of our Gift Card clients are saying...
My experience at face of man was fantastic from start to finish. I was gifted a full hour facial by my wife and thoroughly enjoyed the experience. The staff were warm, friendly and knowledgeable and simply excellent at what they do. A beautiful space!I left feeling like a king and was just so relaxed for the rest of the day. My skin has never felt better and also they use the Ultraceuticals skin care range which was a bonus. Can't wait to go back 🙂
I bought my friend a gift voucher from Face Of Man.
I'm so pleased I did.
He loved it.
Not only did he love the roll out the red carpet royal treatment feel....but he loved the knowledge that his therapist was able to pass onto him.
He is now more confident to keep up with his home care.
Highly recommend 🏆 Shelley Perri
22:54 26 Oct 20
Bought a gift voucher for my boyfriend who has always struggled with bad acne. It was something he was always uncomfortable about so I hoped he would get some good results - or at least enjoy being pampered for a few hours.Well he loved it! Since that first visit, his skin is looking incredible - breakouts are few and far between - and he has so much more confidence. He's now a regular, and I cannot recommend this place enough.The products are a little pricey, and there is a decent amount of upselling during these appointments, BUT he has found products that work for the first time in his life. The customer service is great, the skin advice is life-changing and the appointments sound like a lot of fun - I wish I got a beer while waiting for a beautician appointment!
Eloise Bonner
06:22 22 Nov 17
Bought a gift certificate for my husband for his birthday. He was nervous but pleasantly surprised he could look and feel so good. Thank you Face Of Man. Enid Noswad
05:56 24 Oct 20
I bought my Grandfather a gift voucher from Face Of Man. He always likes to be well groomed for my grandma. He has travelled to many countries in his 80 years and has had many 5 star experiences. He said Face Of Man is 'world class' and he has not stopped thanking me for making him, in his words, 'immaculate'. My Pop is a proper gent but firm too he wouldn't say it was good unless it was the best! I highly recommend Face Of Man for any one who loves their grandfather !
Raine Dawson
12:25 22 May 19
Ready to be groomed for your greatness?