Grooming Packages For Men
Men's Grooming Packages
starting from $260
Put the world on hold and discover an exclusive and luxurious Package which will give you an experience of grooming and relaxation. All Packages include your choice of beverage and chocolate. Enjoy the ultimate Grooming "Lounge Experience" or our very popular "Art of Rejuvenation". Book a package for yourself or for that someone special with a
Gift Card
.
"What an amazing place. I went in to buy my husband a gift voucher and the staff were very helpful at the front desk. My husband went in for his treatment and loved it. He wasn't too sure about a Men's beauty treatment to start with but once he got in there the staff made him feel comfortable and relaxed. He will be back and his skin feels and looks great."
Take the break you owe yourself.
Grooming packages for men - Treatments and Prices
The Grooming Lounge Experience
300mins | $590

The penultimate men's grooming experience in Australia, this series of treatments is a rite-of-passage for men of all ages, offering unrivalled relaxation and hydration followed by an 80-minute massage of your choice, unwinding your body and mind ahead of an Elemis facial during which you will receive a deluxe hand maintenance and foot repair. Leave feeling like a new man.
The Art of Rejuvenation
160mins | $380

Leave your worries at the door…
Start with a 50-minute massage using warm scented oil and hot towels and then drift into a one-hour signature Elemis facial to address your skin needs and allow the full benefits of the massage to take effect. You'll feel like you're returning from a holiday.
The Art of Stress Relief
180mins | $280

Our infra-red sauna / steam will soften your muscles and relax your mind, allowing you to enjoy a full body scrub and then a full-body 80-minute massage to make you forget that you were ever stressed or tense to begin with.
The Art of Relaxation
130mins | $260

Are you feeling stressed or tired? Our Art of Relaxation comprises a series of treatments to help you reenergise your system. Beginning with a 30-minute back and shoulder massage to help relieve muscle tension, a 60-minute customised facial will focus on the individual needs of your skin while a hand and arm massage will help to relax you throughout. The package concludes with a deluxe foot repair treatment helping to hydrate and soothe tired feet.
The Art of Grooming
90mins | $160

Take your grooming routine to an altogether new level with this special package for your hands and feet. Beginning with deluxe hand maintenance your nails are shaped, buffed and nourished with a warm paraffin dip. Meanwhile the deluxe foot repair offers an AHA Pro foot peel helping to reduce dry, cracked heels and leaving your feet hydrated and soft. Finish with a foot massage followed by a warm paraffin application. You will leave feeling lighter and fresher.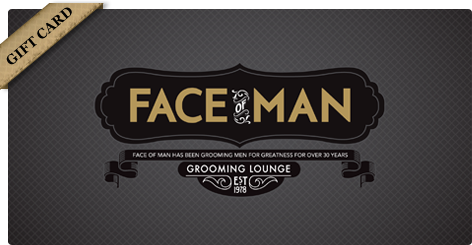 Corporate gift solutions are also available as a way of thanking business associates or praising hardworking staff. Purchase a gift card online and have it sent directly to the recipient.

Simply fill out this form with your details and those of the recipient, and enclose a special message to be included.
Ready to be groomed for your greatness?